Hi, we're Ginger Labs, makers of Twobird and Notability.
We create essential apps for your everyday tasks.
Our story
We think deeply about how technology can benefit people. Our first app, SoundAMP, turned iPhone devices into a multi-band digital hearing tool designed to help those with mild to moderate hearing loss.
In 2010, we released Notability, the first app of its kind, based on the insight that iPad enabled a new type of note-taking, particularly with enhanced review and playback of notes taken in a class or meeting. Consistently ranked a top selling app on the iOS App Store, Notability is trusted by millions of students, families and individuals worldwide.
Our success with Notability got us thinking about other needs for better, simpler digital experiences. What if we could reduce the need to switch apps for everyday tasks and communication?

We knew a lot about notes, but wanted a consolidated inbox experience, integrating notes, reminders, and email. Our digital lives are dynamic and collaborative, and we felt that our inboxes should behave that way too, housing all our information in one place for quick reference.
For over two years, our team has been tinkering, breaking, building and testing many ideas for a better communication channel. The result is Twobird: a new kind of inbox app, now available on all major desktop and mobile platforms.
Our goal is to introduce innovative apps that cater to all learning styles and help users focus on what's most important in their digital world, to make sense of information faster.

Our beliefs
To us, the best tech tools are powerful, yet intuitive, and facilitate focus and creativity.
We believe tech shouldn't be the core of your day – it can and should work for you, enhancing the interactions and content that matter most.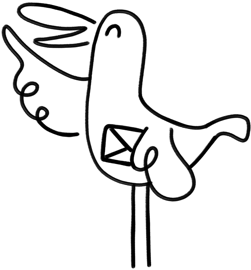 We love hearing from you!
We're always listening over here. Got an idea? Want to see a new feature? Reach out to us!